SPOT
When i watched movie, i always tried to get the message..if there are any.
Last weekend i watched Men In Black III.
it showed us how a single event or a single person could be just a tiny little spot for history and how that tiny little spot could change the future.
The universe always has it scenario.
And if we missed that, even just a tiny little spot, it will ruin or and change everything.
That's why i always believe that everything was happen for a reason and that the universe's time is never too soon and never too late.. :)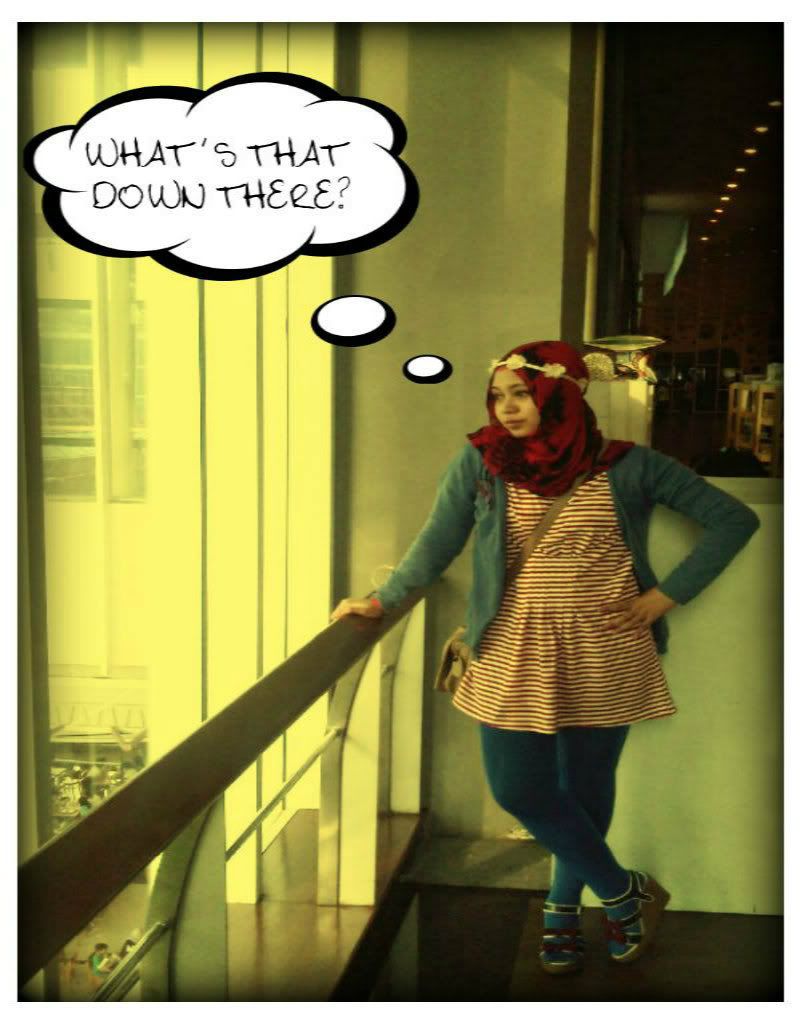 Unbranded outer and tight, varietyshop top,
Oh, By the way, do try my favorite menu at Starbucks.. Green tea Latte and Sumateran eclair.. tastyyyy.. :9